Our weight loss plan is simple, but powerful, and it works.
✓ Your weight loss will be easier with hypnosis.
✓ Your food cravings will be over.
✓ You will have more energy.
✓ No more emotional eating and binging.
✓ You will be in control of your stress.
✓ Customized sessions to fit each individual need.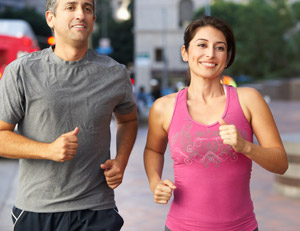 Weight loss is a complex issue. Everyone is unique. It is never one size fits all. Most people can lose weight temporarily by following a diet. But as soon as they come out of the diet plan, they start to gain the weight back. Americans spend upwards of thirty billion dollars in diet-related products. Most of these are just fads and do not address the real issue of how to keep the weight off permanently.
After years of research and working with many individuals, we developed a plan that involves the application of hypnosis to address the emotional habits and behavioral issues behind weight gain. Some of these issues are food addiction, stress, self-image, relationships, beliefs, fear, and sleep disorders. We will provide  you with a simple but powerful road map towards attaining and sustaining your optimum weight.
Our subconscious mind is extremely powerful. If in a conflict with conscious mind, the subconscious mind always wins. If your subconscious mind always creates images of fast food and achieves a great degree of satisfaction with it, no matter how hard you try, you will eventually end up with that fast food.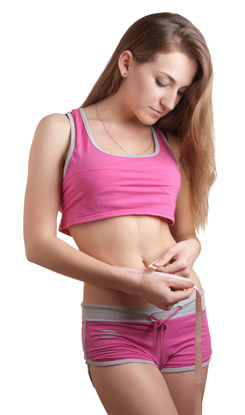 What purpose does food play in our lives? The main purpose is to satisfy hunger and to provide nutritional support. The secondary purpose is to give us  pleasure and enjoyment as we eat something that we like. Unfortunately, for many who are addicted to food, the secondary purpose of pleasure becomes primary.Through hypnosis, we can reprogram your subconscious mind so that you have less conflict when it comes to choosing the right food and the right portions. This will allow you to create a healthy lifestyle for yourself.
In the United States seven out of ten individuals have some type of weight concern. It is very important to have an ideal body weight for good health and longevity. Any excess weight, increases your risk to develop various diseases. Some of these diseases are Alzheimer's, Arthritis, High  Blood Pressure, Cancer, Diabetes, and Heart disease, just to name a few.
If you'd like to reach your optimum weight while making
vast improvements to your lifestyle, we recommend that
you contact us today for a free ten-minute consultation.
Disclaimer: Results may vary from person to person.
---

Testimonial by Olga Silver on weight loss
Disclaimer: Results may vary from person to person.
---
Please read below what others said about our weight loss program. Contact us today for any weight issues.
"I was tired all the time. I was unhappy. I tried everything under the sun to lose weight.
Nothing seem to work for me. When I visited my doctor he told me I must find a way to lose at least 30 pounds. I did some searching and finally found Dr.Anam.
In the beginning I was skeptical, since I failed so many times. But within weeks I noticed changes in my eating habits and other activity.
With Dr.Anam's hypnosis sessions and support materials finally I started to lose weight. I am no longer attracted to sugar and the junk food. It is like a new life to me. It is 6 months now and I lost about 33 pounds. Now I feel great. I would say everything just fell in place.
I just followed the instructions in between sessions.It was just very easy for me."
Dorothy P, New York
Disclaimer: Results may vary from person to person.
---
"I was in a bad shape. After I lost my job I was under too much stress. I was home a lot and started to eat everything on sight. Any time I felt frustrated, I picked up a can of soda or coffee along with some sugary snack. My wife was concerned. She purchased a weight loss book and convinced me to enroll in a gym.
I tried whatever was suggested in the book but found no motivation to go to the gym.
I would go there may be occasionally.
Needless to say, I was totally fed up. While searching for a job in the internet, I decided to check into weight loss. I came across Dr.Anam's website. Decided to check him out.
After the screening session, I decided to try hypnosis. I am glad I did. So far I lost 20 pounds in 4 months. I transitioned into a more balanced lifestyle. I am really glad that I Found Dr.Anam. He is very knowledgeable and a wonderful person to work with."
Mark H, New York
Disclaimer: Results may vary from person to person.
---
"I was really frustrated with my weight. I tried many different products but nothing seem to work for me.
I was recommended by a friend to see Dr.Anam, and I am glad I did.
Through his sessions not only I was able to lose weight,now I feel much more energetic. Food do not control me anymore, its a wonderful feeling. I definitely recommend him."
Nancy B – Brooklyn, N.Y.
Disclaimer: Results may vary from person to person.
---
"Dr Anam is wonderfully supportive. I came to him to gain control over my food issues and lose weight. I was tired of diet after diet and wanted to get to the root of the issue that causes me to over-eat. Very quickly I was suddenly loving to exercise, consciously thinking about food choices and adequately hydrating myself. What I particularly like is that Dr. Anam and I discuss my progress prior to each hypnosis session and he then tailors what we want to work on reinforcing that session. I am losing weight and feeling so much better about myself. I am no longer dwelling on the negative thoughts and punishing myself for what I have not done, but instead appreciative of the progress I have made."
Linda W – Cold Spring, N.Y.
Disclaimer: Results may vary from person to person.
---
"I have tried many many diets to lose weight. In some cases I would lose 15 to 20 pounds then gain it back again. I was constantly hungry and tired. Most of my beautiful dresses would not fit anymore.Needless to say, I was very frustrated. This caused me to eat even more. One of my friend recommended Dr. Anam. I decided to see him, although I was a bit skeptical. Soon, I started to see a dramatic shift in myself about food cravings and attitude towards exercise. I learned how to manage my stress. I did not crave for those sugary food any more. I started to lose 4 to 5 pounds a month. Did not feel constantly hungry. No more cravings for those sugary food.So far I lost 25 pounds. I am glad I came to see Dr.Anam. I strongly recommend him."
Jennifer S – Manhattan, N.Y.
Disclaimer: Results may vary from person to person.
---
I was depressed. No matter what I did I could not lose weight.I tried every type of diet, nothing seem to help me. I did not want to go to the Gym regularly. Then my Gyn doctor told me that I have PCOS. There is no treatment for this.
I may have problem to conceive because of irregularity with ovulation. She started me on a hormone therapy. I did not know what to do.
I started research in Google. I came across Dr. Anam's website. After some more research I decided to give him a try. I am glad I did. Along with hypnosis he recommended some supplements. It is six months now. I started to lose about 4 -6 pounds a month. My ovulation and period is pretty much regular now. I do not have to take those hormones anymore. I am no longer depressed. Finally, I see the light at the end of the tunnel. Dr.Anam is very knowledgeable and caring. I strongly recommend him.
Sabrina S, Hoboken, N.J.
Disclaimer: Results may vary from person to person.
---
Fill up this form or call 1-800-524-6185 for a free consultation
Disclaimer: Results may vary from person to person.