Our "Anxiety management protocol" is simple, but powerful,
and it works.

✓ You will gain control over your anxiety.
✓ Under hypnosis we will find the root cause of your anxiety and Neutralize that.
✓ No more feeling of fear,apprehension and helplessness.
✓ You will sleep much better.
✓ You will be in control of your life.
✓ You will enjoy world class hypnosis, to help reprogram your subconscious mind.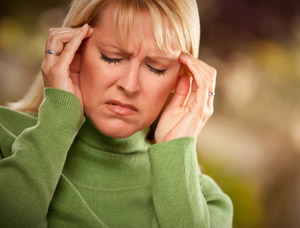 Anxiety, by definition, is a state of apprehension, uncertainty, and fear. This results from the anticipation of a realistic or fantasized threatening event or situation, often impairing physical or psychological functioning. Throughout our lives, we all undergo some form of anxiety.
Anxiety can be experienced right before an exam, a blind date, family conflicts, financial strains and many other situations. Physical symptoms of anxiety can be increased heart rate, dry mouth, sweating, feeling butterflies in your stomach, etc.
The problem starts when imaginary or fantasized worries are blown out of proportion, so much so that it affects an individual's daily life. Although some medications can alleviate the physical symptoms of anxiety, they pose many dangerous side effects.
Hypnosis is a wonderful way to deal with anxiety.Through hypnosis, we can help you reprogram your subconscious mind so that you can handle these situations with ease.
If you are suffering from irrational anxiety that is affecting your personal and social life, I urge you to contact us today for a free ten-minute consultation.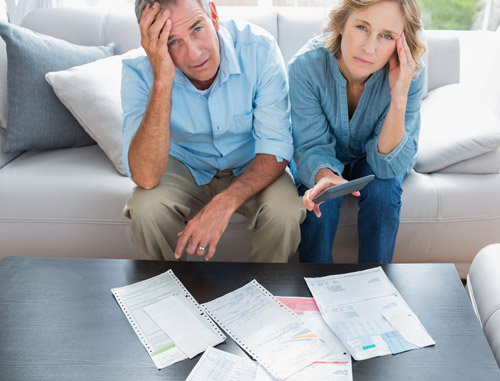 Disclaimer: Results may vary from person to person.
---
Please read below what others said about our anxiety management program. Contact us today for any anxiety issues.
"Omg where should I begin? When I first walked into Dr. Kazi's office I was extremely troubled and stressed. I told him everything that was bothering me and he listened with the most attentive and compassionate ear. He was so reassuring that I started to feel like he wasn't just a hypnotherapist, but a genuine friend. This was my first attempt at hypnotherapy and although he reassured me that he could help, I had doubts about being susceptible to hypnosis. Boy was I wrong, during the session Dr. Kazi guided me into the depths of the subconscious. It was emotional, spiritual and life changing. It's one of the most amazing experiences I've ever had. I felt reborn. He helped me remove all of the blockages that were keeping me down. Since then, I've had a spiritual awakening and continue to strive for the better. I cannot thank him enough for what he's done for me. Truly a life changing experience. Thank you so much Dr.Kazi you have transformed my life."
Kenia M, Bronx, N.Y.
Disclaimer: Results may vary from person to person.
---
"I was anxious all my life. But recently due to some job stress, the situation became unbearable again. I have been on prescription medications on and off. I did not like all the side effects of those medications.
After some Google search, I came across Dr. Anam.
I am glad that I found him. Right after the first session, I started to feel much more in control.
I started to sleep better. He also gave me the recording of the session for further reinforcement. I felt finally I am in control of my emotions. I did not feel that tightness and smothering feeling near my throat. I wish I saw him much earlier in life."
Vincent J, Manhattan, N.Y.
Disclaimer: Results may vary from person to person.
---
"I was very excited about a recent promotion in my job, but when I found out that I would be required to do presentations and speeches—I almost didn't want to accept it, because just thinking about making a speech made me feel sick and panicked! I knew I had to take action before it was too late. I luckily found Dr. Anam and set an appointment. I was slightly skeptical because I didn't know what to expect, but after meeting Dr. Anam, and seeing his nice office, I was very impressed. He is totally professional with a warm, compassionate demeanor—I felt totally at ease speaking with him. We had a few sessions and now I have conquered my fear of public speaking! As an extra side benefit of seeing Dr. Anam—I have found that on a day-to-day basis, I am much less anxious, nervous, and feel much more confident in dealing with people. This in itself was worth going to him! I highly recommend seeing him, it is indeed worth a visit."
Donna Y, N.Y.
Disclaimer: Results may vary from person to person.
---
"I was always fearful.I suffered from bouts of anxiety with palpitations, dry mouth, sweaty palms and
a feeling of restlessness. I could not deal with it anymore. These symptoms appeared more when I am in public places. I avoided crowded places. I even did not like to take subways or bus rides. This limited my life in every way. I felt frustrated and helpless. One of my friend suggested that I try hypnotherapy. But I was very skeptical and a bit fearful of the process.
After some google search I came across Dr. Anam's site.
Decided to take the free consultation.
I found him very understanding and caring. He was able to eliminate all my apprehension.
After the 3rd session, I gained total control on my anxiety. Finally I was able to go anywhere that
I desired. I am grateful to Dr.Anam for giving my life back."
Sandra P, Manhattan, N.Y.
Disclaimer: Results may vary from person to person.
---
Fill up this form or call 1-800-524-6185 for a free consultation
Disclaimer: Results may vary from person to person.