Change your Thoughts, Change your Life
Weight Loss, Stop Smoking, Anxiety, Fear & Phobia, Addiction & Drug Abuse,
Alcoholism, Fear of Public Speaking, Pre and Post-Surgery, Success & Wealth,
Improve Sales Skill and Productivity
As a leader in hypnosis, HLI provides world class hypnosis sessions. Our goal is to help you with your challenges in a very effective way, using the shortest amount of time to achieve desired results.
For the best possible results, Dr. Anam uses cognitive coaching along with hypnosis. Whether you are looking to address anxiety and stress, to stop smoking, to lose weight or to gain more confidence, to increase sales skills or to attract wealth or any other issues, we can create a customized session just for you. At Hypnosis Leader, our mission is to provide you with the best possible hypnosis experience that produces results.
We are conveniently located right above the Grand Central terminal in Manhattan in a safe and secure building.
Dr. Kazi Anam is a leading certified consulting hypnotist, best-selling author, pharmacist, health coach, researcher, executive life coach and a motivational speaker. Anam has been helping clients achieve their goals for over 25 years.
His experience with hypnosis started as a college student. He utilized the amazing principles of hypnosis to stay at the top of his class and subsequently became a very successful professional and entrepreneur.
Dr. Kazi Anam, CEO and founder of Hypnosis Leader Inc., was recently seen on NBC, CBS, ABC and FOX network affiliates around the country as an expert guest on the America's PremierExperts® TV show.
Kazi Anam on Google+
For a ten-minute free consultation, please fill out the form below.

Relaxation
Free Recording
To download the free 15 minute recording and to subscribe
to our monthly newsletter,
please fill out the form below.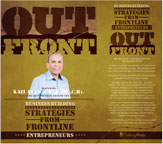 Dr. Kazi Anam
Best Selling Author
To download a copy of the
chapter on health and
longevity and to subscribe
to our monthly newsletter,
please fill out the form below.